I'd like to say that the WWE UK Championship is a dream come true, but in all honesty this is such an unlikely concept that I could never have even dreamt of this ever happening. For years, the UK has been pleading for another PPV emanating from our shores, but who knew that after a long wait, our patience would be awarded with not only our very own tournament and weekly show, but our own championship as well (and what a beautiful championship it is).
There aren't many things that leave me in a state of shock, but this certainly did. The possibilities and potential for this tournament are immense, and could lead to some incredible matches, amazing moments, and world-class signings. So if you're not already extremely excited for this major event in UK wrestling history, and convinced it will be utterly epic, why the hell not?!!!! Not to worry though, I have five whole reasons why the WWE UK Championship Tournament will be amazing.
Commentary
Okay, so considering that half of the commentary team will be Michael Cole, I'm not saying that it's going to be perfect (why couldn't you have chosen Mauro Ranallo, WWE?!), however with Nigel McGuinness at the table, the audio accompaniment for this tournament will be wonderful.
For those who aren't aware, Nigel McGuinness is one of the greatest wrestlers to never make it to WWE. After competing for years on the British scene, Nigel managed to make one of the most successful transitions to the US independents ever seen by an English talent. He's perhaps best known for his time in ROH, where he had legendary encounters with Bryan Danielson and captured their world championship, as well as his brief time in TNA (under the name Desmond Wolfe), where he had a memorable debut against Kurt Angle. Ultimately though, the story of Nigel McGuinness is a tragic tale. After years of sacrificing his body for his profession, Nigel was left with a plague of injuries, including Hepatitis B which he contracted through years of blood loss inside the ring. Towards the end of his career, WWE finally gave Nigel a chance, but during the company's medical process, it was discovered that McGuiness no longer had any cartilage left in one of his knees due to the amount of punishment it had taken. And with that, Nigel McGuiness' in-ring career was over.
However, it's not all bad news, as wrestling's loss was commentary's gain. Over the last few years, we've heard Nigel's charming English tones offering insight on Ring of Honor, and although he never made it there as a wrestler, McGuinness finally gets to be a part of the WWE family as a commentator at the WWE UK Championship Tournament. Admittedly, Nigel isn't the flashiest, most unique, or most charismatic of commentators, but with his knowledge and experience of British wrestling, his professionalism, and his experience behind the commentary table, Nigel is the perfect fit for this tournament, and will no doubt match the tone of the event effortlessly. You may have to suffer through two straight nights of Michael Cole, but trust me, for two nights of Nigel McGuinness, it's worth it.
A Great British Crowd
Britain has a reputation for being loud at live events, especially in the wrestling world. We've heard countless foreign performers declare their love for performing on these shores purely because of how passionate and deafening the fans can be. So with that in mind, imagine how much noise we're going to make when WWE debut a championship for our own country.
If NXT Takeover London is anything to go by, this tournament will be two days of deafening noise, chants, and memorable songs. What's more, when NXT came to the Blackpool Empress back in 2015, the crowd was so beautifully passionate that it became the talk of social media, and that event wasn't even televised! Trust me, given the venue, the people, and the prestige of this event, the crowd at the post-Wrestlemania Raw this year is going to have a LOT to live up to.
An Increased Interest in British and Irish Wrestling
The British and Irish wrestling scenes have experienced a resurgence in the last few years. Promotions such as ICW, Revolution Pro, OTT, WCPW, and Progress have not only brought in increasingly huge live crowds, they've also brought more and more eyes from around the globe onto modern British and Irish wrestling. The world has been witnessing how much talent is compressed into these small islands, and it seems as though WWE were taking notice.
Given how popular UK independent promotions are currently, combined with the recent return to prime time television for World of Sport wrestling (which you can read about here), it's not as if UK wrestling needed any help in gaining popularity, but given the global outreach and interest of WWE, it's fair to say that British and Irish wrestling are about to get more popular than they ever have been before.
The Birth of a Weekly Show
WWE already produce more shows every week than most fans can keep up with, but given the amazing talent and atmosphere that will come along with this new show, I guess we can fit just one more hour in every week. Whether WWE are planning on having regular taped live shows here in the UK, or the matches will be recorded at partnering independent shows such as Rev Pro and Progress, either way this is potentially going to be the most entertaining hour of weekly programming on the WWE Network. The company's willingness to use independent wrestlers means that there is a wealth of great performers not involved in the WWE UK Championship Tournament that we could see turn up on the weekly show, such as El Ligero, the legendary Doug Williams, Zack Sabre Jr, and even a possible UK women's division. Also, given that crowds won't be burnt out from having already watched a two hour show beforehand, such is the case with 205 Live, we will always witness a lively crowd every week which will only add to the excitement.
Of course, you've already got a hell of a lot of wrestling content to absorb every single week, but given how potentially brilliant this could be, you're probably going to want to clear your schedule.
The Talent
For those who are unaware, here is the list of the competitors involved in the WWE UK Championship Tournament (only 16 will be entered, some are backups in case somebody has to drop out):
Tiger Ali                   Joseph Conners               Jordan Devlin               Pete Dunne                
HC Dyer                  James Drake                    Sam Gradwell               Saxon Huxley
Roy Johnson           Dan Moloney                    Ringo Ryan                  Jack Starz
Trent Seven            Tucker                              Tyler Bate                    Chris Tyler
T-Bone                    Wolfgang                          Mark Andrews
Now, not every name on the list is going to jump out immediately at you, for some you may not even recognise one single competitor, but trust me, there is no shortage of talent in this tournament. Unlike the CWC, there aren't any truly big names to draw people in, such as Kota Ibushi and Brian Kendrick, but don't let the lack of star power put you off – you can be reassured that Triple H, William Regal, and Robbie Brookside will have hand-picked only the best available UK talent possible for this historic event. If you don't know their names beforehand, you'll certainly know them by the end of the weekend. Also, if the CWC is anything to go by, fans at home will know that even if this tournament is half as good as the Cruiserweight Classic, it's going to be sensational.
There are some notable names in this tournament, including former WCPW Champion Joseph Connors and current ICW Champion Wolfgang, and every man is deserving of their spot in it, but here are my top 4 highest quality picks for the WWE UK Championship Tournament.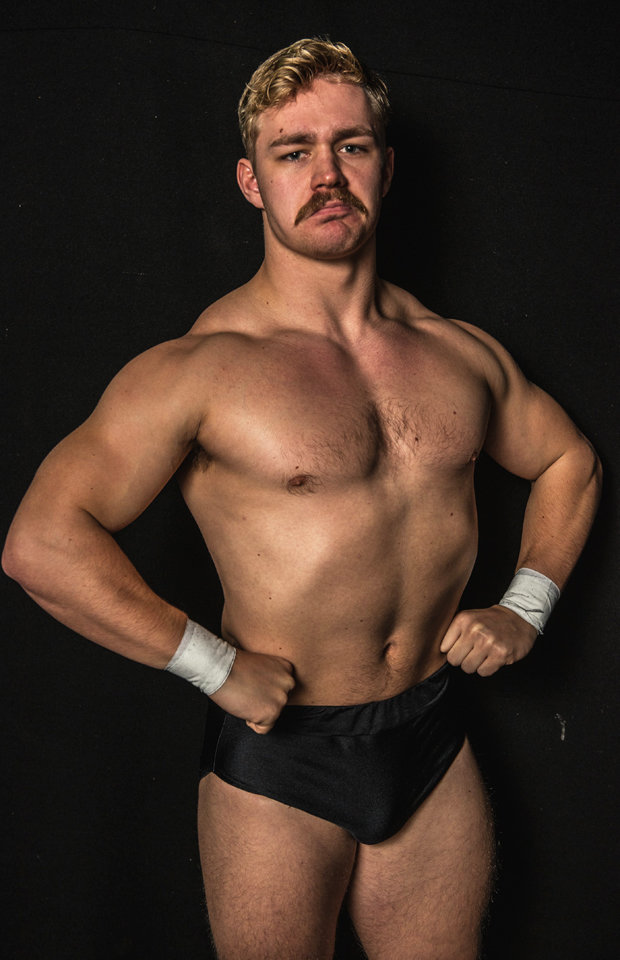 Tyler Bate
At only 19 years old, Tyler Bate is the youngest competitor in this tournament, and one of the youngest competitors to ever compete for WWE, but in this case, lack of experience does not equate to a lack of talent. Brimming with personality and technical wrestling ability, along with a lovely little moustache, there's no doubt that Bate will capture a little piece of your heart over this two day period, and could easily make it to the quarter or semi-finals.
3. Mark Andrews
If you've heard of anyone from this tournament, it's bound to be this man. Mark Andrews has been a TNA regular since winning British Bootcamp 2 back in 2014, and has been exciting the wrestling world with his fantastic high-flying action. Many were disappointed when Andrews wasn't included in the original list of 16 competitors announced for the tournament, and understandably so, yet on January 5th a shock announcement revealed that Mandrews has emerged from the dark side (TNA) to join the WWE UK Championship tournament.
A semi-finalist for sure, Mark Andrews will create many memorable moments over this two day period, and hopefully many more for WWE, either competing for the UK Championship, or in the Cruiserweight Division. Either way, I doubt Mark Andrews will be making a return to the Impact Zone any time soon.
2. Trent Seven
Trent Seven is a beautiful man that gives me serious beard envy. Don't let his good looks and charming ways fool you though, Trent Seven is devastatingly aggressive when he needs to be. With a great look and plenty of in-ring ability, Seven is a contender to be the first ever WWE UK Championship Tournament winner. Keep your eyes on this man, he's going places.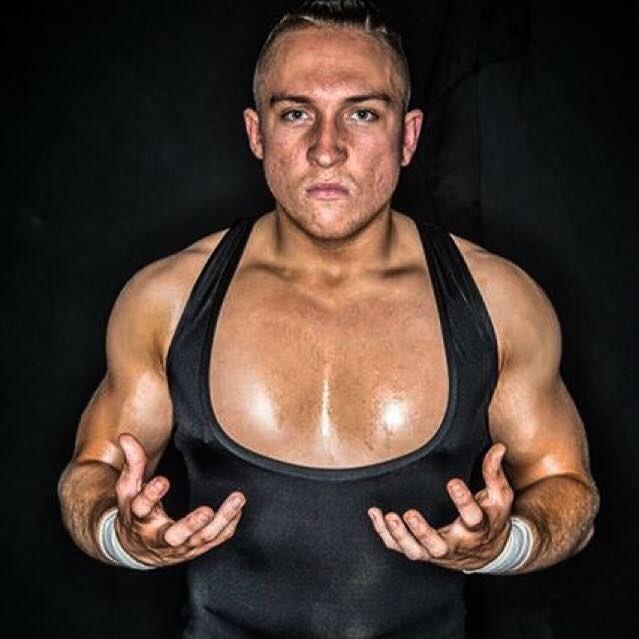 Pete Dunne
Pete Dunne is one of the most exciting up-and-coming wrestlers on the planet. When I realised his merchandise had been sold out at a show I attended recently, I almost shed a tear.
The world's most cannibalistic vegan brutalises opponents with his hard-hitting strong style approach, and a tendency to try and take a bite out of each of his victims. When I found out he was going to be in this tournament, I couldn't help but double my excitement for it. The man is truly entertaining to watch, and to see him being given a chance like this to show the world how amazing he is a truly great thing. If I had to put my money on anybody winning this tournament, it would certainly go on The Bruiserweight.
With an impressive showing at PWG's BOLA last year, and having recently won the Progress Championship, it seemed as though Pete Dunne was set for big things, and it doesn't get much bigger than becoming the first ever WWE UK Champion.
No matter who wins this tournament, it's guaranteed to be historic. Considering everything that is at stake here (WWE contracts, a weekly show, making the event successful, etc), it's fair to say that everyone involved, from the higher-ups to the commentators to the competitors and even the crowd in attendance, will do everything they can to make sure this tournament is as amazing as it possibly can be. An opportunity like this doesn't come around all too often, and I'm sure all of the UK talent involved are proud of the platform they have been given and are proud of where they come from, so they are bound to try and show the world that UK wrestling is the best on the planet.
The key to why the WWE UK Championship Tournament will be amazing is the united consensus held by everyone involved to try and make it absolutely incredible, and no matter where you are in the world, if you're not excited for this, you damn well should be.
What are your thoughts on this tournament? Who are your favourite competitors? Let me know in a comment below, or tweet me @HairyWrestling.