2017 has almost come to an end. In my opinion, this has been one of, if not the best year for pro wrestling that I've ever been witness to. Full of amazing moments, history-making matches, and an endless amount of fantastic content for any type of fan to enjoy around the world, wrestling in 2017 has truly been a gift to us all. As brilliant as the last twelve months have been though, it looks like we are in for another memorable year in the wonderful and weird world of pro wrestling. Although it's impossible to know exactly what will happen from January to December next year, there are plenty of things I'm already dying to witness in 2018. But what am I most excited to see happen from January 1st to December 31st, and what you should be excited for also? Well, let me tell you. Here are the Top 10 Things in the World of Wrestling to Look Forward to in 2018.#
Looking forward to anything in 2018 that isn't on the list? Let me know in a comment below or over on Twitter @HairyWrestling.
More Velveteen Dream
When Tough Enough contestant Patrick Clark debuted his Velveteen Dream gimmick on NXT, many fans weren't quite sure what to expect. His unique persona, and even more unique name, certainly set him apart from everybody else in WWE, yet we hadn't seen enough of the rookie to really make a decision on how well this quirky character would work out – then he had a feud with Aleister Black.
At first, we were all extremely confused as to why the effortlessly cool, badass, future main-eventer Aleister Black would be wasting his time with a flamboyant rookie with a name that should doom him to a firm place at the bottom of the card. The two stars seemed to be too incompatible to create something interesting for us to get invested in, oh but how wrong we were. As the weeks went by, Black vs. Dream became the most interesting feud in NXT due to the fantastic performances from both men, but admittedly, mainly for Dream's undeniable charisma. Then NXT Takeover: War Games came around, and the two had what many believe to be the match of the night. Behind the strange name, half-shirts and Prince references, Patrick Clark is an insane athlete. His smoothness and ability inside the ring, especially for somebody so young and so inexperienced, is more than impressive, and as evidenced by this fantastic match, his skill for helping to put a great match together is far more developed than it should be.
To have already achieved a four-star rating by Dave Meltzer after just three years of training, and had the world talking about how fantastic your performance was, that is a fantastic achievement. The amount of promise Dream shows is extremely exciting, hence why I'm so excited to see more of NXT's newest breakout star in 2018.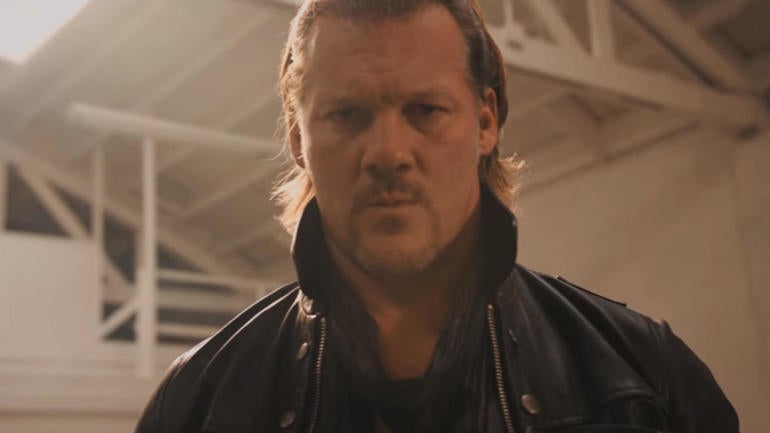 The Gift of Jericho…..Maaaaaaaaaaan
Chris Jericho is just absolutely fantastic. Here is a man who is consistently reinventing himself, constantly working, constantly trying new things, and constantly putting everything he can into everything he does, and with over 25 years of experience, it doesn't look like he's slowly down any time soon. When he's not acting, hosting a great podcast twice a week, touring around the world as the lead singer of a major rock band, hosting TV shows, starting up a YouTube channel, or organising the best sounding cruise of all time, Chris Jericho manages to fit a bit of wrestling in now and then, and he's pretty damn good at it. In fact, with all things considered, he's easily one of the greatest to ever step between the ropes (read more about why by clicking HERE).
Now, obviously Jericho's match at Wrestle Kingdom 12 on January 4th is something I am REALLY excited about, but that's a topic for later in the list. For now, I just want to talk about all of the other wrestling-related things Chris will be doing in 2018 – yes, he is that good that he gets two entries. What will happen with Jericho after Wrestle Kingdom? Will we be seeing goofy, list-making Jericho back in WWE in time for Wrestlemania? Will he actually make more than one appearance with New Japan? Will he change his character drastically as he's known to do? And of course, there's the historic Rock and Wrestling cruise the GOAT is hosting in October, which will be the first cruise ship to feature actual wrestling matches on it. Whatever 2018 holds for Jericho, I'm definitely excited for it.
Aleister Black on the Main Roster
The aforementioned Aleister Black is a true mega star. The combination of his distinctive look, ink-coated skin, undeniable presence, and brutal, martial arts-inspired moveset makes him one of the most promising talents in NXT right now. Simply put, in my opinion, Aleister Black is a future world champion. Unfortunately, as we all know, what works in NXT doesn't always transfer to the main roster, and a call-up to the 'big leagues' usually goes one of two ways, but hopefully Black's uniqueness and talent will ensure him a major push once he reaches Raw or Smackdown in 2018, and I for one cannot wait to witness it.
Neville…Wherever He May Be
Is Neville still in WWE? Is he heading off to New Japan? At this point, nobody is really sure, probably not even the man himself. What we are certain of though is that Neville is absolutely remarkable. We all knew that The Man That Gravity Forgot is one of the best athletes in the wrestling world, but 2017 showed us that he's also one of the best heels, to our collective surprise. Before this year, Neville was never considered to be someone who was good on the mic, or really had a character other than, "Woah, he can do crazy flips and stuff!" His main roster run was nothing to envy up until late 2016, at which point Neville made a surprising heel turn, and shocked us all by developing one of the best characters in WWE. Neville went from one of the worst to one of the best talkers we've seen in years. For me, he has to be the standout performer in WWE throughout 2017 with his dominant run as Cruiserweight Champion, which is what made the news of his possible upcoming departure so shocking. Wherever he ends up competing in 2018 though, it's a guarantee that Neville will be incredible, especially if he remains a heel, and I am really looking forward to it.
WWE UK Division Show Taking Over
Admittedly, 2017 was supposed to be the year that the UK division became the talk of the WWE Universe. Sure, there was the UK Championship tournament in January, another network special later in the year, a few title defences on NXT shows, and of course the fantastic Raw debut of Pete Dunne, with a 205 Live UK special the following night, but we never got that dedicated weekly show we were all waiting for. The UK has so much talent located in its isles at the moment, and WWE need to capitalise on that as soon as possible. Just a half hour show once a week, or perhaps even once every two weeks if needs be, recorded at various small venues around the UK would provide fantastic exposure for this group of young talent, as well some great content for WWE Network subscribers. With rumours more rampant than ever, it looks like the UK Division is finally set to make their mark on the subscription service in 2018.
What's more, perhaps the division's most promising member, the previously mentioned Pete Dunne, looks set to be the next big thing in WWE, and I'm not just talking about within his own division. Given how much praise Triple H and William Regal have given him, the fact HHH accompanied him to an ICW show in November, and his recent debut win against Cruiserweight Champion Enzo Amore on Raw, it's clear that the company are extremely high on The Bruiserweight, and it's easy to see why. With a face that just screams out villain, Dunne is designed to be a heel, but his amazing in-ring ability, as displayed in his memorable encounter against Tyler Bate at NXT Takeover: Chicago, makes it hard for fans to boo him.
We're all still unsure as to what the future of the UK Division will be in the coming months. Whether it remains as an occasional feature on NXT and 205 Live, or it finally gets that long-awaited weekly show, I'm sure it will provide plenty of great moments in 2018. And as far as the champion of this division is concerned, you better all be ready for a Bruiserweight takeover in the next twelve months.
And Newwwwwww Universal Champion….
The Universal Championship is now the part-timers title in WWE. Since February, we've only seen the big red belt on special occasions, and it's about time that was changed. While I'm not against part-time talent holding the belt, as their runs can be well done and them losing the title is made to seem all the more important (e.g. Brock Lesnar's last WWE Championship reign), it's about time we saw somebody new holding up Raw's major championship every single Monday night. Personally, I would love to see Samoa Joe, Braun Strowman or Finn Balor hold the gold, as all would make believable and widely respected champions. Given the dominant run he has been on, and the staggering amount of improvements he's made in the last year and a half, I doubt it will be too long before Strowman smashes his way to championship glory. Just make sure to remember to not call it a "title shot" again, Braun…
Progress at Wembley
An independent UK-based wrestling company that's only six years old is running a show at Wembley Arena. How brilliant is that?
Progress Wrestling is one of the country's best-known promotions. Despite not importing former-WWE talents to bring in fans as most big indies do, Progress have gained a large cult following thanks to their great selection of home-grown and worldwide talents, punk-rock atmosphere, "don't be a dick" policy, and open, accepting mindset towards everyone and anyone  (who isn't a dick of course). In 2017, they've travelled stateside for a couple of shows, and even played the historic Alexandra Palace, but in 2018, they are set for one of the biggest ever independent wrestling shows.
On the 30th September 2018, Progress Wrestling will be at Wembley Arena, a venue synonymous with Britain, and host to some of the country's most memorable performances. Admittedly, Wembley is slightly smaller the SSE Hydro located in Glasgow, the home of ICW's annual Fear and Loathing show, so it's unlikely that this will be the biggest independent show these shores have ever seen with regards to capacity, however with the history and reputation that Wembley has, it may well be the most important. Also, Progress are known for sticking to their selective roster, so chances are they won't bring in any 'big' names to draw in more people for this huge show, as ICW tend to do. Instead, they will rely on their roster's talent, as well as their company's reputation for putting on a great show, to bring in over ten-thousand fans from around the world to fill this globally renowned arena, and I can't wait to see it.
(Oh, and Five Star Wrestling are apparently doing some arena shows in 2018, but they probably won't even end up happening, and if they do, they're not a company worth supporting anyway so please attend pretty much any other independent show you can.)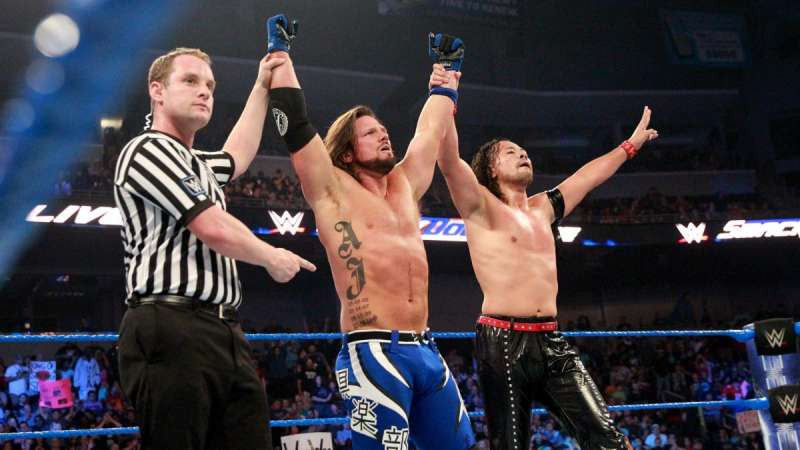 Shinsuke vs AJ at Wrestlemania
This match needs to happen at Wrestlemania 34, no exceptions.
AJ is the current WWE Champion, Nakamura would make a great Royal Rumble winner, the two have amazing chemistry together, and they have yet to clash inside the walls of WWE one-on-one – it's the perfect formula for a great match.
At Wrestle Kingdom 10 in 2016, these two had one of my favourite matches of the year. They clashed for the IWGP Intercontinental Championship in a truly epic encounter, and what would turn out to be both of their final singles matches in New Japan Pro Wrestling. In the coming months, these two former heavyweight champions made their way to WWE, and ever since, fans have been dying to see these two face-off again. When both men stared across the ring at each other during this year's Money in the Bank ladder match, the crowd lost their mind just at the thought of these two men going toe-to-toe. Add another year of build and keeping these two Smackdown Live roster members apart, and a match at Wrestlemania 34 will blow the roof off the Superdome (not Silverdome, brother).
Provided neither man succumbs to a serious injury, or WWE's Creative Team has a collective brain malfunction, this long-awaited Wrestle Kingdom rematch will happen at some point under the banner of Vince McMahon, and what better place for it to take place than the grandest stage of them all.
Okada vs. Omega IV
Kenny Omega and Kazuchika Okada broke the internet (and Dave Meltzer's galaxy of stars) in 2017 by putting on three of the greatest wrestling matches of all time. Their encounter at Wrestle Kingdom 11 on January 4th had us all in awe because of how exceptional it was, and then just when we thought the two had achieved wrestling perfection, they went and had arguably the greatest sixty-minutes ever seen inside of a ring when they collided again at Dominion. All three matches received critical and audience acclaim, each earning at least six stars from The Wrestling Observer's Dave Meltzer, and will no doubt be at the top of every major website's best of 2017 lists. For me, it must be the best trilogy in history, even greater than the legendary Flair vs. Steamboat, but why do we need to stop at three?
With each man holding a victory over the other, and their sixty-minute broadway at Dominion ending in a draw, both men are tied at one victory a piece, so we need a deciding victory. Obviously this massively anticipated match won't be taking place at Wrestle Kingdom, but if Omega has lost the US Championship by the time Dominion rolls around in June, it makes sense for these two rivals to headline the show once more, either for the heavyweight belt or in a number one contenders bout. No matter what circumstances it happens under though, it's bound to be yet another scale-breaking match.
Honourable Mentions
Ricochet in NXT – While not yet completely confirmed, it looks extremely likely that the former Prince Puma will start wowing the NXT audience from early 2018.
Lucha Underground Season 4 – Lucha Underground is one of the most interesting, and certainly most different wrestling programmes ever created. As we don't know whether season four will air in 2018 or not, I can't place it on the list, but the fact it is happening in the first place is wonderful.
Jeff Cobb in NJPW – After being in the ring for thirty seconds during his recent NJPW debut, Jeff Cobb had fans in awe at his ability to throw fully grown, heavyweight men around like they were pillows. I'm sure this athletic freak will be invited back once the World Tag League is over, and he is bound to make a huge impression in 2018.
Bullet Club Funko Pops – Independent wrestling is in an incredible place right now, especially when it comes to Bullet Club and The Young Bucks. The group as a whole, but particularly Matt and Nick, have crossed over to the mainstream without the help of a single McMahon. Their merchandise machine will be sent into overdrive next year when they will be releasing their own line of official Funko Pop Vinyls. As a fan of both Funko and wrestling, this is a treat that I can't wait to get my hands on.
The Revival of The Revival – 2017 has been a year of bad luck for The Revival – two side-lining injuries in a row stopped the best tag team in WWE from making their mark on the main roster. Hopefully in 2018, both men will remain healthy, and finally dominate their division like they are designed to do.
World Domination by Keith Lee – 2017 was the breakout year of Keith Lee. Hopefully 2018 will be the year he completely takes over the wrestling world.
Daniel Bryan Returning to the Ring…..Maybe – Now, this one is a huge maybe. Bryan's physical health is still a concern, and we're not quite sure how a return to the ring could work out, but if it does end up happen next year, it will be the biggest event in 2018.
Wrestle Kingdom 12
What else could it be? Thankfully, we will only have to wait four days into the year to see the best show of the year. Along with matches such as Cody vs. Ibushi, Roppongi 3K vs. Young Bucks, and a fatal-four-way for the IWGP Junior Heavyweight Championship (and even more yet to be announced), we will witness the birth of a brand new main-event star, along with two of the biggest matches in New Japan history.
At WK12, Hiroshi Tanahashi will face the returning Jay White, now known as Switchblade, in his first match back as a graduating young lion. Seeing Jay, a relative unknown to a lot of viewers, portray this new persona against one of the biggest legends in company history will be extremely intriguing viewing. – CLICK HERE to learn more about the story of Jay White, and why you should be excited for his match against Switchblade.
Then, we have one of the biggest matches in pro wrestling history, something which we never thought possible – Chris Jericho vs. Kenny Omega. Alpha vs. Omega, GOAT vs. GOAT, Winnipeg vs. Winnipeg. One of the greatest performers of all time will face off against possibly the greatest performer in the world today in a bout guaranteed to have the world talking. We are going to witness a genuine dream match at Wrestle Kingdom, and nothing WWE will be able to offer next year will come close to topping it in terms of hype and historic value. When this match was announced, we all lost our collective minds because nobody thought we would ever see Chris Jericho compete outside of a WWE ring again, let alone at New Japan's biggest show of the year whilst still on good terms with Vince and company. Let's hope we all lose our minds again once we watch it. – CLICK HERE to read about why Jericho vs. Omega is one of the biggest matches in history, and why you should be excited for it.
And finally, we have the main event. Tetsuya Naito and Kazuchika Okada will go head-to-head for the IWGP Heavyweight Championship. If Okada wins, he will surpass Tanahashi for most combined days as champion, if Naito wins, he will prove his first victory last year was not a fluke, and he really is one of the best in the world inside that ring. Regardless of which man's hand is raised at the end of it, the real winner will be everyone watching at home. Naito and Okada have serious chemistry together, and let's face it, either man could have a decent match with a bag of sausage meat. Jericho vs. Omega may end up being the talk of the night, but this will certainly be the match of the night, and possibly the best match of the entire year.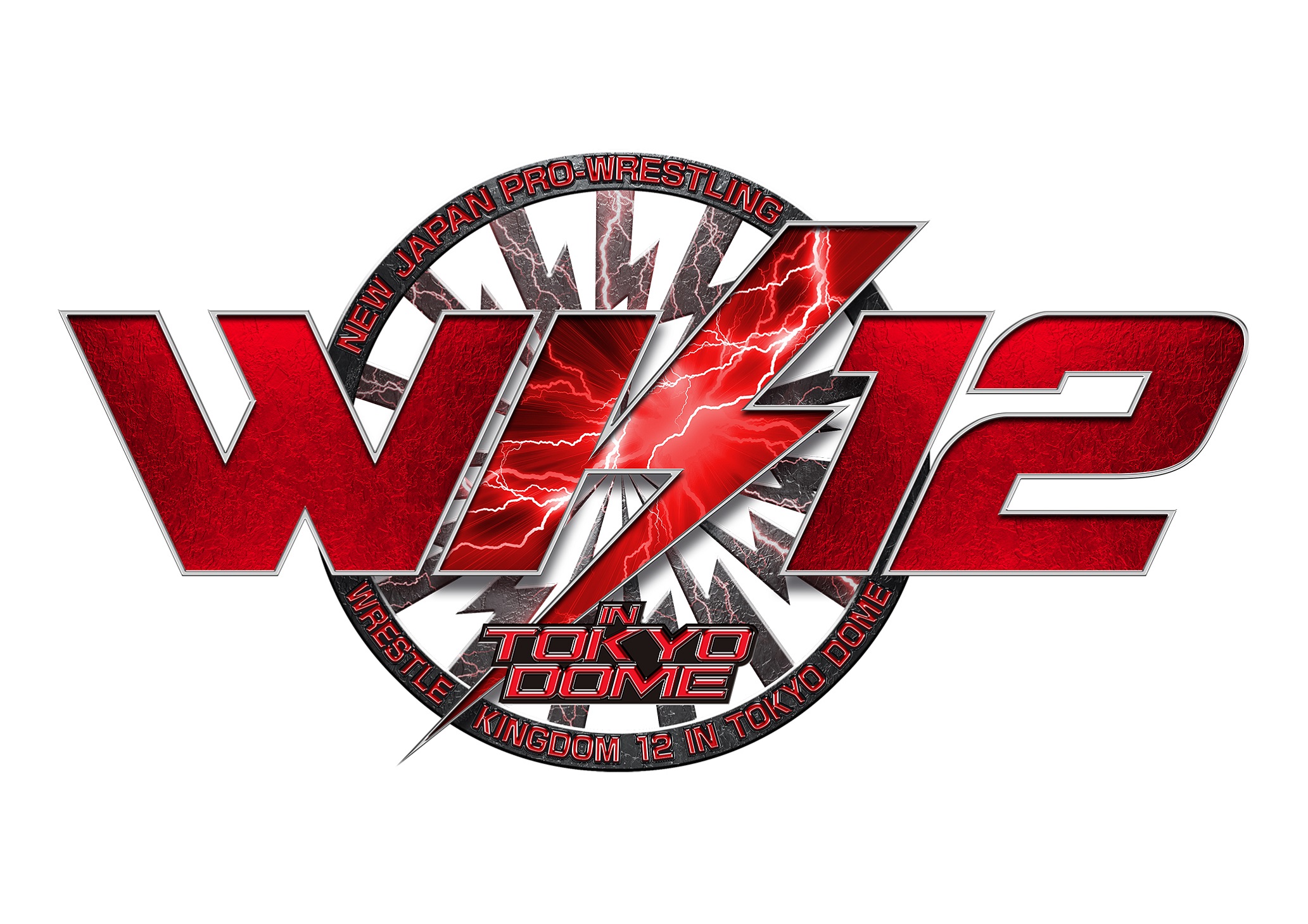 Wrestle Kingdom 12 already has one hell of an incredible card, and it hasn't even been fully announced yet. When it comes to in-ring action, no company in the world does it better than New Japan right now, which is what makes Wrestle Kingdom so unmissable. So take a day off work if you can, get yourself some good quality breakfast foods, sign up to NJPW World, and start your year off with the best wrestling possible.
Are you curious about watching Wrestle Kingdom, but have never seen NJPW before? Click here for my Beginner's Guide to New Japan Pro Wrestling