Wrestle Kingdom – the perfect place to start your New Japan journey. That's how it started for me. After hearing about the hype surrounding Bullet Club back in 2014, I decided I needed to start watching some NJPW, and Wrestle Kingdom in 2015 was the perfect place to start. Three years on, I am completely hooked to what I believe to be the best quality wrestling in the world.
As somebody that only got into New Japan a few years ago and believes it to be the best promotion in the world today, I adore helping curious fans get into NJPW in any way that I can. Previously, I wrote a Beginner's Guide to New Japan, which seemed to help a lot of people begin their viewing experience with the company, but as I know a lot of you will be tuning in for the first time on January 4th, I thought I would put together a quick of bullet point guide taking you through all of the vital information you need to know about how to watch the big event, what time it's on, how to get around streaming issues, what to watch before and after Wrestle Kingdom, and a brief look through the match card and how each bout has come about. But let's start things off with the most important part.
WHY YOU SHOULD WATCH IT
In my opinion, when it comes to in-ring action, no promotion in the world can rival New Japan Pro Wrestling right now. NJPW has some of the best wrestlers in the world signed to its roster, and with fewer restrictions and more time for matches and builds than WWE, the quality of their matches is the best in the world. If you love professional wrestling, you owe it to yourself to at least attempt to watch this promotion once or twice, and Wrestle Kingdom is the perfect place to start. With so much hype surrounding the main event matches for this year's event, one of which includes WWE legend Chris Jericho, there's no more exciting time to start watching New Japan Pro Wrestling.
CLICK HERE TO READ MY BEGINNER'S GUIDE TO NJPW
HOW TO WATCH
The only way to watch Wrestle Kingdom live is through the company's streaming service – NJPW World. Not only does it work out at slightly cheaper than WWE Network every month, and as well as live shows, it also gives you access to previous events from decades past, and exclusive documentaries that follows the lives of both their Japanese and English speaking roster members. However, one thing to note is that there is no free trial period available, so you will need to purchase the service in order to watch WK12.
IF YOU HAVE AXS TV ­- The channel will be showing a Wrestle Kingdom special on January 6th, which includes the main event matches from the show. Personally, I'd recommend watching on NJPW World to enjoy the excitement of the full show and to experience the better English commentary team, yet if you already have AXS TV anyway, it could be a good way to introduce yourself to the product.
WHEN AND WHAT TIME IS IT ON?
Wrestle Kingdom takes place on January 4th every year.
The show begins with a one hour pre-show, which features the New Japan Rumble, a battle royal featuring surprise entrants, Japanese legends and current stars (there isn't really much importance to it, it's just for fun), followed by the main card.
U.K TIME – 7am pre-show, 8am main show
CST – 1am pre-show, 2am main show
EST – 2am pre-show, 3am main show
OTHER TIME ZONES – The pre-show starts at 4pm JST, main show at 5pm JST, so use a converter to find out when it starts in your region.
For those that aren't able to watch live, Wrestle Kingdom will be available to watch On Demand as soon as the live broadcast has finished.
NJPW WORLD STREAMING TIPS (VERY IMPORTANT!)
The payment for NJPW World gets taken on the 1st of every month, regardless of which day of the month you sign up, so try to sign up as early in the month as possible to get the most for your money. Also, once you cancel your subscription, you can't view anything for the rest of the month, regardless of whether you've paid for the full month, so if you are going to cancel, try to do it towards the end of the month to get the most for your money.
NJPW World can be accessed through an official app on Amazon Fire Sticks, as well as through njpwworld.com on laptops, phones and tablets with Chromecast support.
Although I'm sure it will be under control for Wrestle Kingdom, NJPW World has been known to experience streaming issues in the past. HOW TO AVOID STREAMING ISSUES – NJPW World has two different servers for streaming – one for Fire TV and browsers, and one for mobile and tablet devices. The Fire TV and browser stream is the one that's known to experience issues, so if you are having troubles, I would recommend switching to watching on a mobile or tablet device. (I must stress that these issues are highly unlikely during such a big event so don't let it put you off).
ENGLISH VS. JAPANESE COMMENTARY 
All major New Japan events are available with English or Japanese commentary – please note that there are two separate streams for the different languages, so double check which stream you are choosing.
Although many prefer to watch with the Japanese commentary due to the immense amount of passion the broadcasters tend to inject into their work, I would recommend new viewers to stick to the English commentary so you can understand who everybody is, why they're feuding, and other vital information.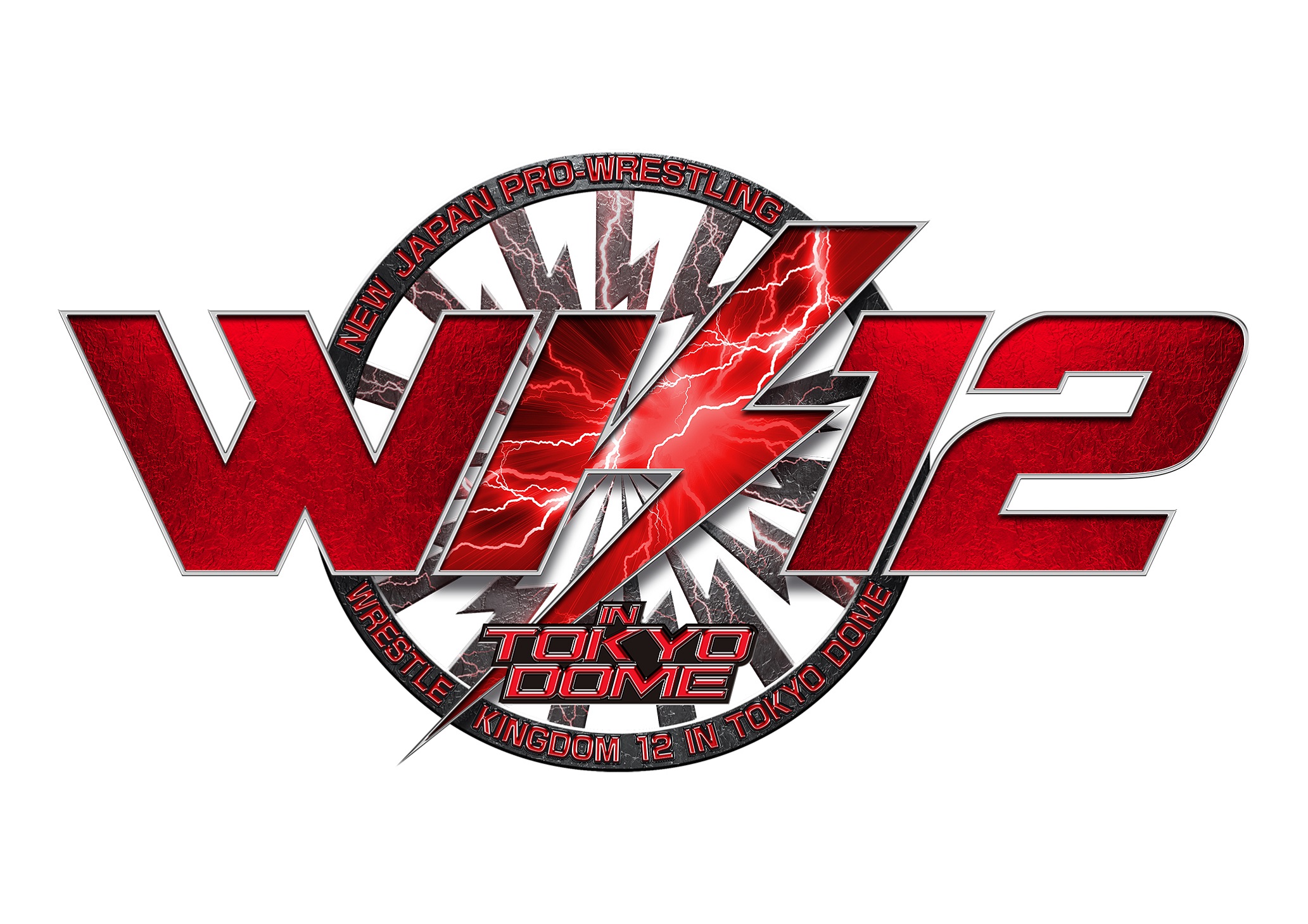 MATCHES AND WHY THEY ARE TAKING PLACE
New Japan Rumble – A Royal Rumble style match filled with legends, surprises and current stars. Just a bit of fun to include those that aren't on the main card, and to get people ready for the show. Not essential viewing if the pre-show time is a bit too early for you.
Roppongi 3K (c) vs. The Young Bucks for the IWGP Junior Heavyweight Tag Team Championships – Roppongi 3K are the hot young tag team in the junior division right now, and 6-time champions and Bullet Club members, The Young Bucks, are looking to prove they're still the best duo in the division, and want to claim a record-setting 7th title reign.
Bullet Club (Bad Luck Fale, Tama Tonga and Tanga Loa) (c) vs. Chaos (Beretta, Tomohiro Ishii and Toru Yano) vs. Michael Elgin and War Machine (Hanson and Raymond Rowe) vs. Suzuki-gun (Taichi, Takashi Iizuka and Zack Sabre Jr.) vs. Taguchi Japan (Juice Robinson, Ryusuke Taguchi and Togi Makabe) in a Gaunlet Match for the NEVER Openweight 6-Man Tag Team Championships – Most of New Japan's roster are a member of one of five major stables – Bullet Club, LIJ, Taguchi Japan, Chaos, and Suzuki-gun. These 6-Man belts were created to accommodate these stables, giving non-main event level members a chance to compete for some gold. Although this is the least important title match on the show, the chaotic antics of so many feuding teams in one match is sure to bring about some entertaining antics.
Cody (Rhodes) vs. Kota Ibushi – Originally scheduled to be for the ROH World Championship (Ring of Honor have a partnership with New Japan) before Cody lost it to Dalton Castle at Final Battle, these two are competing against each other after Cody attacked Kota during a press conference. Kota Ibushi, who you may recognise from 2016's Cruiserweight Classic, is considered one of the best wrestlers in the world, and as such, Cody is out to prove that he is greater than him.
Killer Elite Squad (Davey Boy Smith Jr. and Lance Archer) (c) vs. Los Ingobernables de Japon (Evil and Sanada) for the IWGP Heavyweight Tag Team Championships – In December, Evil and Sanada won the company's annual World Tag League tournament, for the chance to face current champions Killer Elite Squad (both of which are former-WWE employees) at Wrestle Kingdom for the belts.
Minoru Suzuki (c) vs. Hirooki Goto in a Hair vs. Hair Match for the NEVER Openweight Championship (Suzuki-gun and Chaos are banned from ringside) – Suzuki beat Goto for the title earlier in the year, and has defended it against him on more than one occasion since. Being as sadistic as he is, Suzuki (a legend in both MMA and pro wrestling) only agreed to give Goto another chance at the title if he put his hair on the line, giving him a chance to humiliate his foe on a worldwide stage. If you're yet to watch the murderous appetite for punishment that Minoru Suzuki possesses, you need to see this match.
Marty Scurll (c) vs. Hiromu Takahashi vs. Kushida vs. Will Ospreay for the IWGP Junior Heavyweight Championship – Multi-man matches are extremely rare in New Japan (excluding tag team matches), yet as these four men have been trading victories and the Junior Heavyweight belt for the last twelve months, Marty Scurll (the champion) felt like he needed to defend against the three best that the division has to offer. Expect this one to be extremely fast pace and full of exciting moments. Oh, it's worth watching just to see Daryl Takahashi the Cat.
Hiroshi Tanahashi (c) vs. 'Switchblade' Jay White for the IWGP Intercontinental Championship – Tanahashi is one of the biggest names in the history of Japanese wrestling, and almost single-handedly helped NJPW survive through a huge down-period in the mid-2000s. Jay White is a young talent who has only just made his return to New Japan from his excursion to Ring of Honor. In order to make the biggest impression possible, White attacked Tanahashi upon his arrival, and ensured his first match back would be against a bonafide legend at Wrestle Kingdom. For more information on this match, as well as Jay White's career and young lion journey, click here to read a full article on New Japan's Switchblade. 
Kenny Omega (c) vs. Chris Jericho in a No DQ Match for the IWGP US Heavyweight Championship – And now for the reason why many of you are probably interested in watching Wrestle Kingdom. Chris Jericho has always had a high opinion of himself, and so he should, he's a true GOAT (read more about that here), so hearing people talk about how incredible Kenny Omega is for the last couple of years has driven him crazy. In order to prove that he is still the best in the world at what he does, Jericho took a break from his home in WWE to challenge Omega to a match at Wrestle Kingdom. A friendly competition this is not though, as Jericho brutally ambushed and attacked Omega during the World Tag League finals, causing him to bleed and using Omega's own championship as a weapon against him. Without exaggeration, this monumental match that is a can't miss for any fan. For a full article on why this is one of the biggest match announcements in pro wrestling history, click here.
Kazuchika Okada (c) vs. Tetsuya Naito for the IWGP World Heavyweight Championship – In August, Tetsuya Naito, leader of Los Ingobernables de Japon and the most popular wrestler in Japan currently, won the G1 Climax tournament for an opportunity to face the longest-reigning IWGP Heavyweight Champion of all time, Kazuchika Okada, at Wrestle Kingdom. These two have faced each other on several occasions, with every match being a memorable classic, yet the stakes have never quite been this high. With the build for this match starting all the way back in August, these two men being at the height of their games, the immense popularity of both men, and the fact it is the main event inside the Tokyo Dome all combined, this will be without question a MOTY candidate.
HIGHLY RECOMMENDED – FOR MORE INFO ON THE WRESTLE KINGDOM CARD, CLICK HERE FOR A 40-MINUTE WK12 ENGLISH LANGUAGE PREVIEW SHOW AVAILABLE FOR FREE ON NEW JAPAN'S YOUTUBE PAGE
WHERE DO I GO FROM AFTER WRESTLE KINGDOM?
New Japan does not have weekly television shows like WWE and Impact. They only have PPVs and occassionally "Road to…" shows to promote PPVS, which are all available on NJPW World.
AXS TV has an NJPW highlight show which shows major matches from the promotion weeks/months after they took place live.
The next show after Wrestle Kingdom takes place just one day later, New Year Dash on January 5th. Whilst you won't see any significantly good matches on this card, it's always reliable for some major moments, returns and betrayals.
New Japan has at least one major show every month. From July to August, the company holds their annual G1 Climax Tournament, which offers fans amazing wrestling on an almost daily basis for weeks.
WHAT IF I WANT TO SAMPLE NEW JAPAN FOR FREE FIRST WITHOUT PAYING FOR A SUBSCRIPTION?
Check out New Japan's English language YouTube channel. They regularly upload past matches featuring full English commentary, including the 45-minute epic clash between Hiroshi Tanahashi and Shinsuke Nakamura from 2015. Also, they have also recently started uploading press conferences and interviews with English subtitles.
ESSENTIAL VIEWING FROM THE PAST YEAR
The Kenny Omega vs. Kazuchika Okada Trilogy (Wrestle Kingdom 11, Dominion, and G1 Climax) – Three of the best pro wrestling matches of all time.
Kenny Omega vs. Tetsuya Naito – G1 Climax Finals
Hiromu Takahashi vs. Kushida – NJPW Dominion
Zack Sabre Jr. vs. Hiroshi Tanahashi – G1 Climax
Juice Robinson vs. Kenny Omega – NJPW Destruction in Kobe
Kushida vs. Will Ospreay – BOSJ Finals
Young Bucks vs. Roppongi Vice – G1 Climax Special in USA
OTHER ARTICLES
BEGINNER'S GUIDE TO NEW JAPAN – EXPLAINS THE QUIRKS AND TRADITIONS OF NEW JAPAN, AS WELL AS MATCH RECOMMENDATIONS
WHY JERICHO VS. OMEGA IS ONE OF THE BIGGEST MATCHES OF ALL TIME
THE STORY OF JAY WHITE: A GUIDE TO NJPW'S SWITCHBLADE
THE YOUNG LIONS JOURNEY: A GUIDE TO NEW JAPAN'S ROOKIE SYSTEM
I hope this guide has helped, and if you do watch the show, please let me know over on Twitter @HairyWrestling what you thought of it and whether you will continue to watch New Japan or not.