When Chris Jericho finally had his first-ever match rated five stars by renowned wrestling and MMA journalist Dave Meltzer on January 4th this year, it was a testament of how incredibly hard the former-WWE Champion works, and how when most wrestlers would have slowed down by now, Chris is still able to put on some of the best work of his career.
To some, Meltzer's opinion means nothing, to others, it's the gospel. Personally, while I don't always agree with his views, I do respect that somebody who's been critiquing pro wrestling professionally for over four decades probably knows what he's talking about, and as such, his ratings intrigue me. It's incredible that in such a globally supported sport as pro wrestling, there's only one critic who's opinion really has any meaning behind it. Sure, you may be interested what other journalists, fans or personalities have to say, but a match is never referred to as five stars unless Dave Meltzer declares that it is. (Learn more about Dave Meltzer's dedication to pro wrestling and why his opinion is so well respected by fans and competitors alike by reading my list of the Top 20 Five-Star Matches.)
Reflecting on Jericho's fantastic match got me thinking though – how many other men could put on a five-star match at that age? How many men have managed to do such a thing? Has anybody managed to earn that accolade at an older age than that? Well, curiosity got the better of me, and I was determined to find out.
After hours of research and a hell of a lot of maths (good job I learnt from the best, the big booty daddy Scott Steiner himself), I've put together what I believe to be the twenty oldest wrestlers to earn a five-star match, right down to the exact number of days between their birth and the match in question (If you believe I've missed somebody out, please let me know). Here are the Top 20 Oldest Wrestlers That Were in a Dave Meltzer Five-Star Match.
Coincidentally, ten of these five-star recipients were involved in tag team matches, and ten were in singles matches, so I've decided to split the list into two categories. Also, I've given some added importance towards the singles matches over the tag teams, as in a singles match, you can't take a break on the ropes or rely on the talent of everyone else involved, like you can in a tag team, which is what makes putting on a five-star singles match at an older age all the more impressive.
As you'll learn from the reading these entries, it's apparent that some of those involved in multi-man matches certainly didn't contribute much towards getting those five stars, yet thanks to their partners and opponents, they've managed to make this list regardless of whether they earned it or not.
If you just want to see the complete overall rankings in order of youngest to oldest, scroll down to the bottom. 
CLICK HERE FOR THE TOP 20 YOUNGEST WRESTLERS TO BE IN A FIVE-STAR MATCH
Tag Team Matches
Tag matches are ordered according to the oldest member involved in that match, although multiple people can appear within one entry
WCW Wrestlewar May 17th 1992, War Games Match
Involved – Larry Zybysko: 40 (8th Oldest Involved in a Tag, 16th Oldest Overall)
War Games is one of the most unique matches in all of wrestling – two teams, a big steel cage, and two rings! TWO RINGS! When I watched an old WCW VHS tape for the first time as a kid, and saw two squared circles next to each other, it completely blew my under-developed mind. Now, War Games may have been something to bring in fans to house shows and give PPVs a bit of added excitement, some of these gimmick matches were absolute classics. In fact, three of the thirteen War Games matches that took place in the late 80s and throughout the 90s earned the coveted five-star rating from the WON, and this is the final one to do so. Featuring legends such as Steve Austin, Sting, Ricky Steamboat, Arn Anderson, and of course, the forty-year old man in question, Larry Zybysko, it's a brutal yet exciting affair. Everyone involved utilises the unique elements of the giant steel cage that encompassed two rings, and the staggered entry format perfectly. If there's any War Games match you need to watch, it's without question this classic.
All Japan Pro Wrestling May 2nd 1992, 6-Man Tag
Involved – Jumbo Tsuruta: 41 – (7th Oldest Involved in a Tag, 11th Oldest Overall)
Jumbo Tsuruta is a legend in his native Japan. The first-ever Triple Crown Heavyweight Champion racked up a multitude of achievements over his 26 year career, including winning the NWA International Heavyweight Championship, unifying the NWA and PWF Tag Team Championships, and of course, earning himself seven five-star matches from Dave Meltzer, the last of which came in 1992 when he teamed up with Akira Taue and Masanobu Fuchi to face Mitsuharu Misawa, Kenta Kobashi, and Toshiaki Kawada. Now you may not expect a standard six-man tag match to earn such high praise, yet considering the AJPW legends involved in this one, this rating comes as no surprise to anybody who knows of Meltzer's love for this company during the 90s. Fun fact: Jumbo's unique name was chosen in a fan vote as his real name, Tomomi, was deemed as being too feminine for a 6'6, former amateur wrestling champion. Despite his non-masculine name, it didn't stop him from becoming one of the most successful champions in All Japan history.
NWA Jim Crockett Sr. Memorial Tag Team Tournament April 19th 1986, Tag Team Match
Involved – Butch Miller: 41 (6th Oldest Involved in a Tag, 10th Oldest Overall)
Here's a name you wouldn't have expected to be on this list – not because of his age, but because it's so surprising the team that would go on to be known as The Bushwhackers were ever able to put on a match good enough to get five stars. YES, The Bushwhackers once had a five-star match! In fact, they are the only two men in history to earn both five stars and minus five stars for a match during their career. Whilst Luke missed out on making this list by just a matter of days, Butch earned his ranking firmly as the 10th oldest person to be involved in a match deemed good enough to receive this honour.
When they were known as The Sheepherders, the two future Bushwhackers earned the highest praise available at the time from the Wrestling Observer Newsletter when they faced The Fantastics in a tag team tournament. Perhaps in hindsight this would be a critique that Dave would like to amend, and would certainly not hold up against any great tag team match you would see today, but the fact still remains that as shocking as it may seem, Bushwhacker Butch, at the age of 41, was a part of the fifth ever fight to be given five out of five.
Click Here to Read About Each of Meltzer's Minus Five-Star Matches Ranked From Best to Worst
NWA The Great American Bash July 31st 1987, War Games Match
Involved – Dusty Rhodes: 41 (5th Oldest Involved in a Tag, 9th Oldest Overall)
The first-ever War Games took place in 1987, and it was only right that it included the match's creator – Dusty Rhodes, who at the time was 41 years old. Inspired by Mad Max Beyond Thunderdome, Dusty created the concept as a way to involve all of his Four Horsemen rivals within one match that would mirror the brutal and violent themes running throughout their feud. Whilst not the best War Games to ever take place, at the time, it was unlike anything anybody had ever seen, and as such was deserving of the full five stars. Not only did Dusty get to create and star in this recently revived gimmick match, it was also responsible for his first and last five-star rating, at the age of 41.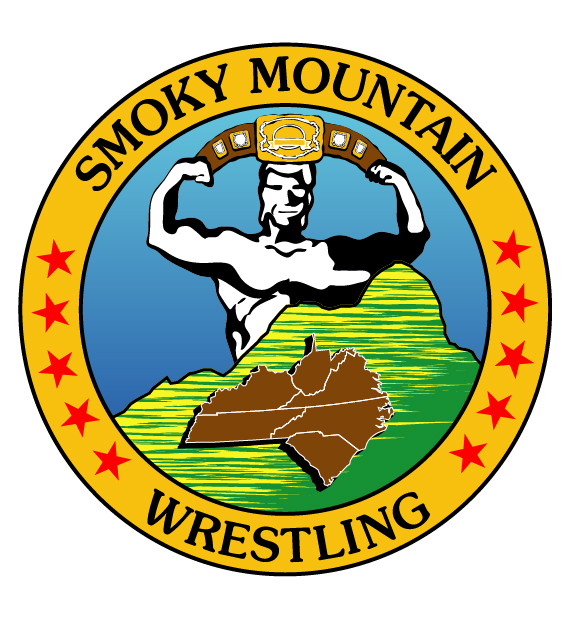 SMW Volunteer Slam II: Rage In A Cage May 9th 1993, Rage in a Cage Match
Involved – Stan Lane: 39 (10th Oldest Involved in a Tag, 18th Oldest Overall)
Robert Fuller: 41 (4th Oldest Involved in a Tag, 8th Oldest Overall)
Jimmy Golden: 42 (3rd Oldest Involved in a Tag, 7th Oldest Overall)
Kevin Sullivan: 43 (2nd Oldest Involved in a Tag, 6th Oldest Overall)
Speaking of War Games, here we have Smoky Mountain Wrestling's knock-off version of the beloved cage match. As far as obscure five-star matches go, this is about as under the radar as it gets – currently, it's only available to watch on the extras section of WWE's War Games compilation on Blu Ray. The only SMW match to receive the full five from Meltzer involved FOUR of the twenty oldest men to be involved in a bout of this calibre, ranging from 39 to 43. Other than that, this is probably a five-star match best left tucked away in the archives of the Observer.
All Japan Pro Wrestling February 13th 1994, 6-Man Tag
Involved – Masanobu Fuchi: 40 (9th Oldest Involved in a Tag, 17th Oldest Overall)
Giant Baba: 56 (1st Oldest Involved in a Tag, 1st Oldest Overall)
Dave Meltzer once described Giant Baba as "a skeleton with skin stretched over it" – incredibly he also ended up giving this man a five-star rating. For those that don't know, Giant Baba was the founder of All Japan Pro Wrestling. At the time, Baba's gigantic stature was enough of a spectacle to turn him into one of the most popular and recognisable people in all of Japan. It didn't matter that he could barely move in the ring, people paid for the privilege of seeing him tower over his opponents.
With possibly the exception of Bushwhacker Butch, this entry is probably the most surprising of them all, and a perfect example of why I've split the tag team matches away from the singles bouts. Giant Baba earned himself these stars by standing on the ring apron throughout the whole match, he was barely able to move properly by this point. It was the other men involved that earned every bit of that high praise, including the 40 year old Masanobu Fuchi (also earning a ranking on this list), along with the galaxy-earning legends Misawa, Kobashi, Kawada, and Taue. Whilst it will always have an asterisk next to it, and will never be as impressive as the singles matches involved in this list, it's still a perplexing and surprising piece of trivia nonetheless. If ratings were given out individually, Baba would be lucky to earn himself a single celestial body, but due to Meltzer's beloved Misawa and Kobashi, Giant Baba is, and probably always will be, the oldest man to ever be involved in a Dave Meltzer five-star match.
CLICK HERE FOR 25 FACTS ABOUT MELTZER'S STAR RATING SYSTEM
Singles Matches
10. Genichiro Tenryu: 39 – vs. Jumbo Tsuruta, AJPW Budokan Hall Show June 5th 1989 (20th Oldest Overall)
Available to watch in full on YouTube, these two All Japan stars, both sporting black trunks and black kneepads, beat the crap out of each other, in true AJPW fashion. At a relatively youthful 39 years old (at least for this list), Genichiro Tenryu put on possibly the most revered match of his career, before going on to appear at Wrestlemania VII, and two appearances in the Royal Rumble. His foe, Jumbo, would go on to surpass Tenryu's age-related achievement in an aforementioned tag team match three years later, and Genichiro only made this list by a matter of days, but that doesn't take away from the fact he managed to achieve something at the age of 39 that the vast majority of wrestlers never come close to.
9. Bret Hart: 39 – vs. Steve Austin, WWF Wrestlemania 13 March 23rd 1997 (19th Oldest Overall)
And now for the match everyone reading will have seen. Personally, I've never really understood the praise Bret Hart has always received, in fact, I find him quite boring. His in-ring work is fine, nothing spectacular in my opinion, and when it comes to charisma, it's barely non-existent apart from his anti-American run in 97, where he did his best character work. Speaking of 1997, that's the year his final five-star match took place, when he was on the eve of hitting the big 4-0, as well as transitioning to where the big boys play.
Widely considered as one of the best Wrestlemania matches in history, this brawl features an amazing switch between face and heel, and the image of Austin's screaming face covered in crimson is etched into every adult pro wrestling fan's memory for life. With such a strong positive reaction from fans and critics alike, it was no surprise Meltzer gave this five stars…if only he was as willing to give the full rating to deserving WWE matches these days…
8. Tomohiro Ishii: 40 – vs. Kazuchika Okada, NJPW G1 Climax 26 – Day 13 August 6th 2016 (15th Oldest Overall)
Between the next 4 entries, there is only 31 days separating them all – it seems when people say 40 is the new 30, they're specifically referring to quality of pro wrestling matches (mainly in Japan).
Tomohiro Ishii is one of the rare few performers that didn't hit their stride until very late in their career. Prior to 2012, Ishii didn't make much of an impact in New Japan. In fact, it took him eight years before he received his first title shot, which he lost. From there, at the age of 36, Ishii began building more and more momentum, more praise, and more good matches. It was his match against Shibata in 2013 that propelled Ishii into the main-event spotlight, a brutal brawl that earned the Stone Pitbull his first five-star match. Over the next three years, Ishii earned himself two more high-ranking honours from the WON, one which came at the age of 40.
The match in question took place during the G1 Climax against Kazuchika Okada, and it shows exactly what the tournament is all about – two stablemates that would never normally be on opposing sides beating each other senseless in the name of glory. What's more, it had no buildup, it's a regular tournament match that unexpectedly blew so many people away. In a brawl that never slows down, Ishii brutalises Okada, forcing the champion to show rare signs of desperation. At one point, Okada goes for his signature Rainmaker pose, at which point Ishii leaps to his feet and unexpectedly chops his opponent right in the throat – it is wonderful. Although in my opinion his matches against Kenny Omega in 2017 were superior, this five-star classic is still more than worth watching.
THIS MATCH FEATURES IN MY TOP 20 FIVE-STAR MATCHES – CLICK HERE TO READ
7. Mitsuharu Misawa: 40 – vs. Kenta Kobashi, NOAH Navigate For Evolution '03 – Day 9 March 1st 2003 (14th Oldest Overall)
Mitsuharu Misawa and Kenta Kobashi have the most and second most Dave Meltzer five-star matches respectfully. Their careers are synonymous with each others as they were constantly putting on incredible matches together, either as opponents or as teammates. In fact, the two had FIFTEEN five-star matches together, (Misawa even had a scale-breaking six-star match in 1994 with Kawada, something which wasn't achieved again until 2017). Their final five-star encounter together came in 2003, thirteen years after their first, and whilst not the best of their many, many collisions in All Japan, it's still easy to see why both of these true icons were so highly praised.
6. Ric Flair: 40 – vs. Terry Funk, NWA Clash Of The Champions IX New York Knockout; I Quit Match (13th Oldest Overall)
Ric Flair is often referred to by many as the greatest performer of all time, so it's no surprise that even at 40 he was churning out pure classics. His feud against Terry Funk is remembered for being extremely physical for the time, and hardcore before hardcore was cool. Flair's wrestling career carried on for decades after this match, with plenty of performances for that definitely deserved the big five from Meltzer, including the 1992 Royal Rumble and his emotional retirement match against Shawn Michaels, however the last official full rating from the man himself came towards the end of 1989, to cap off the defining decade of Flair's career perfectly.
5. Hiroshi Tanahashi: 40 – Tetsuya Naito, NJPW G1 Climax 2017 – Day 17 August 11th 2017 (12th Oldest Overall)
Unlike the preceding entries, this certainly won't be the last five-star match for the ace of New Japan. Given that this only took place in August last year, Tanahashi clearly still has one epic left in him, not that he needs it, he's already earned seven of them. Surprisingly, this was the only five-star match of 2017's G1 Climax (not counting the six-star masterpiece between Omega and Okada, or the equally astonishing finals match between Omega and Naito), and it may not be Tanahashi's best or most memorable five-star battle (I'd give that one to his match against Nakamura), but obviously it's still more than worth your time.
CLICK HERE TO LEARN MORE ABOUT NEW JAPAN PRO WRESTLING 
4. Stan Hansen: 43 – vs. Kenta Kobashi, AJPW Budokan Hall Show July 29th 1993 (5th Oldest Overall)
Given that they have received the most five-star ratings out of any wrestling promotion over the years, it's rather obvious that Meltzer had a bit of an affinity for AJPW during the late 80s and throughout the 90s. Personally, I don't quite share the same level of admiration for this particular brand of puroresu, yet when Stan Hansen is brought into the situation, I'm definitely interested. If I had to recommend an All Japan match for someone who had never seen the promotion before, or to someone like myself that isn't typically a fan, it would definitely be this. Stan Hansen vs. Kenta Kobashi is as punishingly stiff as it sounds. Simply put, these two men beat the living crap out of each other.
Despite the fact I wasn't around to witness him first-hand during his peak, I am a big fan of Stan Hansen's brand of brutality, particularly his punishing lariats. There's just something about the way he completely destroys people that I thoroughly enjoy. All throughout his career in Japan, Hansen was portrayed as a bullying, dominating, unstoppable monster, and it shows with the sense of desperation shown by Kobashi throughout. Two years prior, Hansen had decimated an already established Kobashi in a one-sided brawl. Now with an abundance of main event experience under his belt, Kobashi looked to make an example of Hansen as soon as the bell rung as he charged towards his foe immediately, sending him flying out of the ring. Kobashi's thirst for revenge showed all the way to the end, but despite his efforts, Hansen prevailed after a destructive powerbomb on the outside, and then the final finishing blow – possibly the stiffest standing lariat I have ever seen which sent Kobashi falling from the top rope and crashing down on his head.
AJPW purists may not even place this in their top ten matches from the promotion, yet for me, it's without question my favourite, and to have accomplished that at 43 years old makes it all the more impressive.
THIS MATCH FEATURES IN MY TOP 20 FIVE-STAR MATCHES – CLICK HERE TO READ
3. Minoru Suzuki: 44 – vs. Hiroshi Tanahashi, NJPW King Of Pro Wrestling October 8th 2012 (4th Oldest Overall)
It's hard to believe now given how many constellations of stars Meltzer throws at New Japan these days, there was a time where NJPW didn't receive a five-star rating from the Observer for fifteen full years! This lull in critical acclaim wasn't put to rest until 2012, when the then 44 year old MMA legend and all-around murder grandpa, Minoru Suzuki, challenged the previously mentioned Hiroshi Tanahashi, in a main event that really got the world talking.
The surge in popularity of New Japan Pro Wrestling outside of its home nation is rightly attributed to the likes of Bullet Club, LIJ, Kazuchika Okada, and the rise in accessibility through the company's streaming service, however the importance of this match in helping to kickstart this revolution must not be overlooked. Whether you agree with Meltzer's personal preferences or not, a five-star match certainly gets the world talking, especially back in 2012 where they were a real rarity, coupled in with the fact it was the first in New Japan in a decade and a half. People heard about the highly-praised battle, and in turn some decided to check out what they'd been missing, thus hype around the company grew more and more.
Even on the verge of turning fifty, Minoru Suzuki is still going strong, putting on fantastic matches against the company's top stars, with no signs of stopping. The way he's going now, he'll still be hitting that Gotch Piledriver when he becomes a murder great-grandpa.
CLICK HERE FOR 15 AWESOME OUT-OF-CHARACTER MINORU SUZUKI MOMENTS
CLICK HERE FOR MY TOP 10 BEST ENTRANCES IN NEW JAPAN, FEATURING MINORU SUZUKI
2. Terry Funk: 45 – vs. Ric Flair, NWA Clash Of The Champions IX New York Knockout; I Quit Match November 15th 1989 (3rd Oldest Overall)
That's right, two entries from the same bout. This is the match that holds the honour of oldest combined age in any five-star singles match, something which hasn't been topped in almost thirty years. Compared to the many technical classics he was known for with Ricky Steamboat, Barry Windham and others, this five-star match couldn't be further away from those in terms of style – that's because it's a Terry Funk match. The Funker brought the violence out in Flair, forcing him to embrace his hardcore side to compete with his foe's unpredictability and physical approach. For twenty full minutes, the action does not slow down for one second. There's not a resthold in sight, just constant infliction of pain from both combatants. While his five-star match days are long behind him, as well as several 'retirement' matches, never forget how revolutionary Funk was both in and past his prime. If anybody wants to see how an I Quit match should be done properly, look no further than this.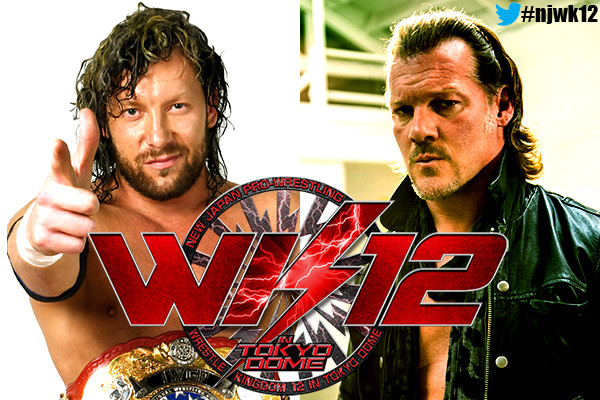 1. Chris Jericho: 47 – vs. Kenny Omega. NJPW Wrestle Kingdom 12 January 4th 2018 (Oldest Singles Match, 2nd Oldest Overall)
On November 5th 2017, after an insanely good match against Trent Barreta, Kenny Omega stood in the ring and proclaimed that nobody would challenge him to a match at Wrestle Kingdom (the company's biggest show of the year) because he had beaten everybody in New Japan. Just as his promo came to an end, the arena went black, and a dark figure appeared on the screen.
At first, fans thought we were finally going to discover the identity of Switchblade, a mysterious character that had been airing vignettes since this year's G1 Climax Finals back in August (who's identity you can read about here), but then, a familiar sound blasted through our speakers. It was the fantastic song Judas by Fozzy, a band who's lead singer is none other than one of the greatest of all time, Chris Jericho.
Fans around the globe instantly gasped as the former six-time world champion appeared on screen, sporting a much darker, far more serious persona than we have seen him adopt in the last eighteen months. The Sixty-one Minute Man held up a photo of Kenny Omega, his fellow Winnipeg brethren, tore it in half, and issued a challenge to him on January 4th. With a look of wild excitement on his face, the IWGP US Champion accepted, and the biggest match in New Japan Pro Wrestling history was made official.
The entire wrestling world exploded with excitement – one of the most shocking announcements in New Japan history had just been made. And the anticipation only got greater from there, as these two Winnipeg natives crafted a violent and personal rivalry, filled with physical and verbal abuse. When January 4th finally came along, many worried that Jericho and Omega would not be able to live up to the insane levels of hype that this dream match inevitably produced – but that just made it all the more sweeter when they proved the doubters wrong.
At the age of 47, Chris Jericho took part in a forty-five minute brawl that overflowed with action and intensity from beginning to end. Playing up to his heel persona, Jericho attacked young boys, flipped off the Japanese crowd, and brutalised his foe throughout, whereas Omega was forced to bring out a much more physical and violent side of himself, whilst still keeping the beautiful moveset and insane athleticism we have all come to expect from him. Quite simply, Alpha vs. Omega was a masterpiece of a match.
After nearly three decades in the wrestling industry, and despite not having a match in six months or having worked with his opponent before, Chris Jericho was finally involved in his first match ever to be given five stars by Dave Meltzer. He didn't hide behind younger teammates to earn this one, he went one-on-one for a full 45 minutes to craft this masterpiece. In many people's eyes, it's Jericho's finest work, the crowning glory of his career that deserves every bit of praise it has been given…..but who says he doesn't have another five-star match left in him? Yes, it took him over 27 years to earn the first one, and he may be almost 50, but clearly Jericho is showing no signs of slowing down just yet.
His performance at Wrestle Kingdom 12 shows that Jericho still has years of great pro wrestling left in him (thanks, DDP Yoga), and with an upcoming match against Tetsuya Naito (at the time of writing), as well as an expressed interest in working with Tanahashi and Okada, Chris Jericho may just break his own record for being the oldest man involved in a five-star singles match at some point in the near future.
CLICK HERE FOR THE TOP 10 KENNY OMEGA MATCHES
CLICK HERE TO READ ABOUT WHY I THINK CHRIS JERICHO MAY BE THE GREATEST OF ALL TIME
OVERALL RANKINGS (YOUNGEST TO OLDEST)
20. GENICHIRO TENRYU – 39
19. BRET HART – 39
18. STAN LANE – 39
17. MASANOBU FUCHI – 40
16. LARRY ZYBYSKO – 40
15. TOMOHIRO ISHII – 40
14. MITSUHARU MISAWA – 40
13. RIC FLAIR – 40
12. HIROSHI TANAHASHI – 40
11. JUMBO TSURUTA – 41
10. BUTCH MILLER (BUSHWHACKER BUTCH) – 41
9. DUSTY RHODES – 41
8. ROBERT FULLER – 41
7. JIMMY GOLDEN – 42
6. KEVIN SULLIVAN – 43
5. STAN HANSEN – 43
4. MINORU SUZUKI – 44
3. TERRY FUNK – 45
2. CHRIS JERICHO – 47: OLDEST MAN TO COMPETE IN A FIVE-STAR SINGLES MATCH
1. GIANT BABA – 56
MORE FIVE-STAR DAVE MELTZER CONTENT:
25 FACTS ABOUT MELTZER'S STAR RATING SYSTEM
EVERY MINUS-FIVE STAR MATCH RANKED FROM BEST TO WORST